Ceramic and Tile Flooring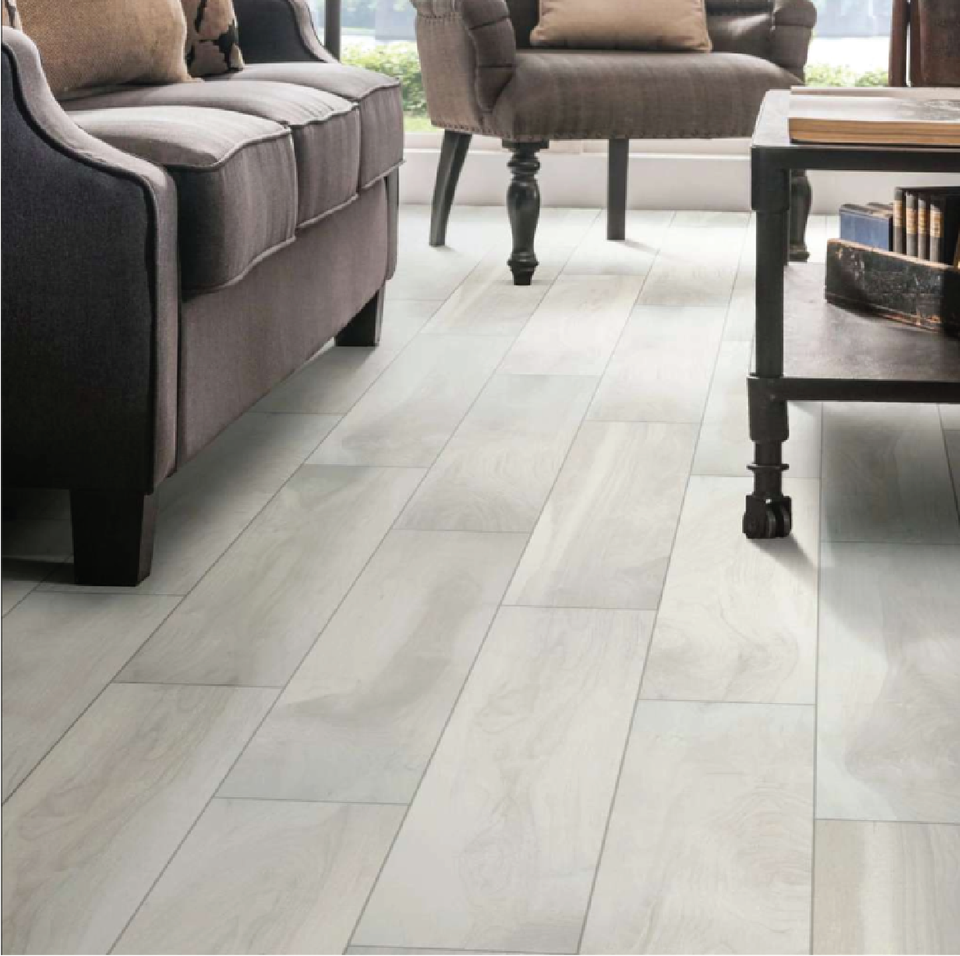 Ceramic Flooring Tiles in Boise, ID 
We invite you to the Finer Floors showroom where you can see and feel our wide selection of ceramic and porcelain tiles. Our experienced

team members

 will listen to your unique needs and use their more than 50 years of experience to find the perfect tile designs for your home. We have tiles for all budgets, including the upscale remodel of your dreams.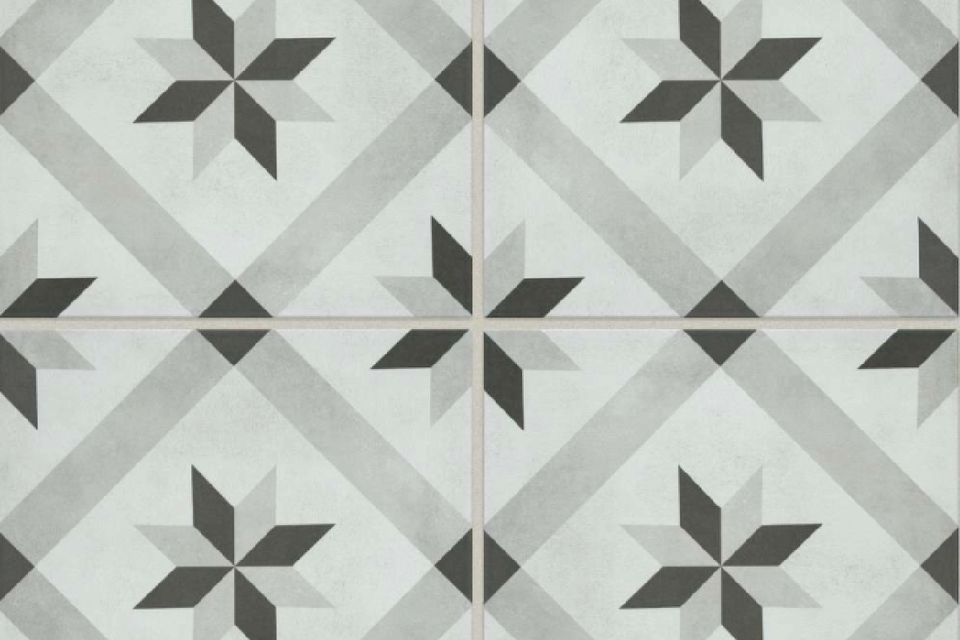 Why Ceramic Tile?
Durable

- Chances are, if you are replacing ceramic tile, it is for aesthetic update and not damage. Most tiles rate 7 on the Mohs hardness scale. The Mohs scale starts at 1 which has a hardness comparable to talc and goes to 10 which compares to the hardness of a diamond. With a rating of 7, your tiles are extremely hard to break, scratch, or ruin in any way. They are completely fireproof, and waterproof, and maintain their beauty over time. 
No allergens or VOCs - Tile is a natural product made from clay. It doesn't contain any allergens and cannot trap any either. It also does not contain volatile organic compounds (VOCs) which are not safe at higher levels for human exposure.
Easy Maintenance

- Spills can be easily wiped away. Regular sweeping and damp mopping is all you need to keep your tile looking as beautiful as the day of installation. Repeated use of harsh chemicals is discouraged as they can dull the finish over time.
Economical - Tiles are sustainably made, recyclable, and relatively inexpensive for the term of use they provide.
Beautiful

- Virtually every culture across time has used tile. The styles and patterns are endless and will fit any type of design. 
How Do I Buy the Best Ceramic or Porcelain Tiles?
When choosing ceramic tile, you will need to focus on where you are putting it (its function), and the look you are going for (its form).  We will help you through the process so you choose the best combination of form and function for your needs.

Tiles are graded in groups 1 through 5 for durability. We can help you find a group 3-grade for your kitchen, bathroom, and high-traffic areas, or groups 1- or 2-grade tile for your tiled walls.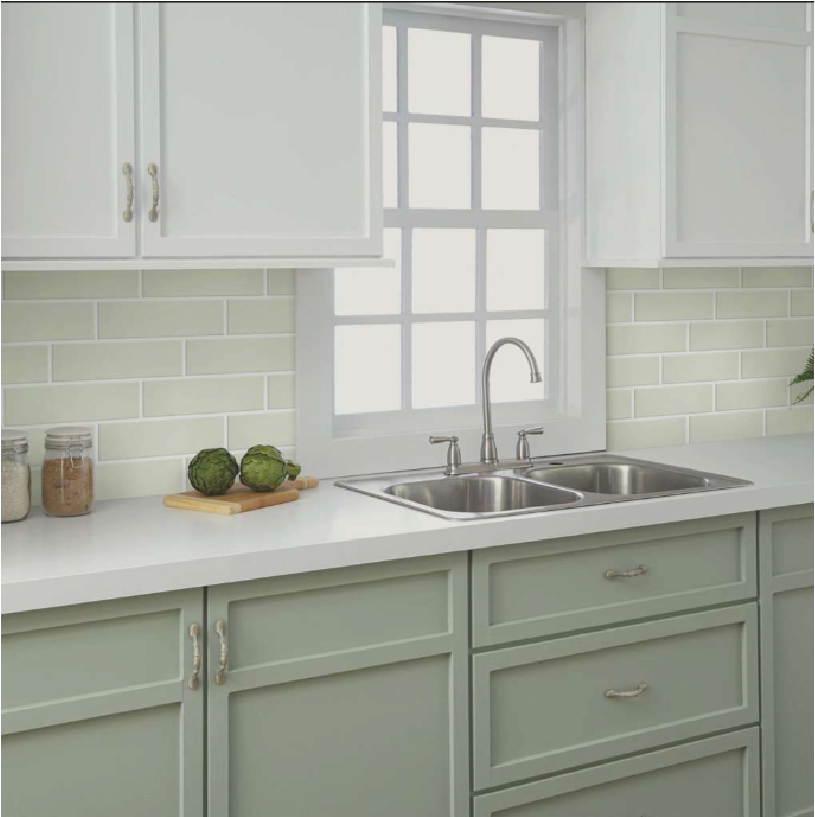 Customizable Porcelain and Ceramic Tile Options 
We carry top brands in tile that mimic beautiful

wood

and

marble

, as well as natural, geometric, patterned, and fabric-look tiles. Each of these tile designs can be laid in many patterns including offset, running board, stacked horizontal or vertical, herringbone, crosshatch, basket weave, and more. You can further individualize your look with matching or color-contrasting grout.

We can help you consider every option, whether you'd like a classic, white subway tile design on your shower walls or the best non-slip bathroom tiles. Maybe you'd like to upgrade your kitchen with a herringbone or subway tile backsplash paired with the best tiles for your kitchen floor. Our selection of ceramic and porcelain tile that looks like wood is also quite popular. 
We sell tile but do not offer installation services.

We will give a free in-home estimate of the amount of tile you need depending on your selected tile and laying pattern. We do offer installation services for our

other flooring options

, but tile is the one option for which we do not offer installation.
As you look forward to your floor renovation or your new home flooring, we are confident that with our many years of experience and our wide selection of tile, we will be able to help you find the best flooring for your home. We will listen to your wants and needs and you'll see why we are one of the best places to buy ceramic tile.
Come by our showroom, call today at (208) 344-5531, or
contact us here
 to schedule a free in-home consultation.
We serve the Boise area including Middleton, Star, and Mountain Home, ID.