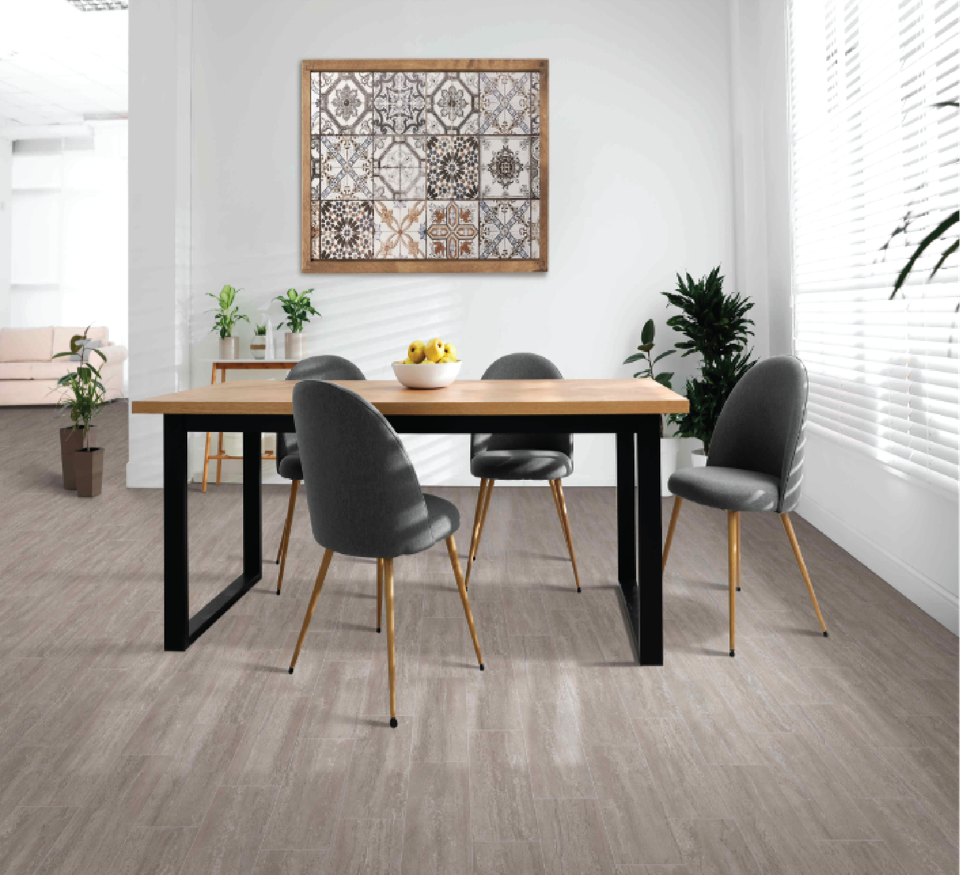 Luxury Vinyl Tile (LVT) and Plank (LVP) Flooring in Boise, ID
Finer Floors

 

has been around since 1969 and we've seen a lot of change in the world of flooring. Originally, sheet vinyl came on the scene and has been long used as an attractive, affordable, waterproof option in kitchens and bathrooms.

It is still practical and available in many convincingly realistic representations of other floor types. The hesitation with sheet vinyl is that it's tricky to install. It has to be installed in one large sheet and, in some cases, you deal with unsightly seams.

Vinyl flooring has evolved from sheets into plank and tile flooring known as LVP (luxury vinyl plank) and LVT (luxury vinyl tile). Affordable, durable, LVP flooring successfully mimics the appearance of any other

solid flooring style

.
How Is It Made to Look So Realistic?
The look of vinyl has been enhanced by progress in photography, design, and the printing and production process. The design of your choice, whether it closely mimics

stone

,

wood

, or

tile

, is printed on a film. The design film is sandwiched between the wear layer on top and a vinyl layer below. These three layers are then heat-pressed together.

Next, the vinyl receives a polyurethane coating and at this point, the vinyl may be embossed for texture. The planks or tiles are cooled, cut, and the sides are finished, often with beveling to enhance the look even further. The planks or tiles are then carefully quality inspected and packaged to be delivered to you for flooring installation.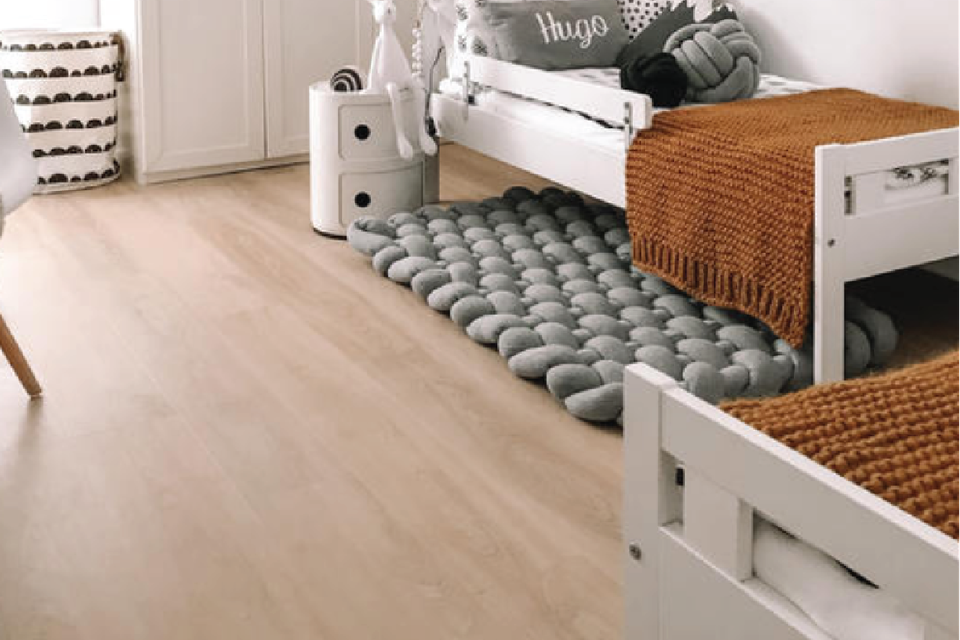 Vinyl Flooring Offers Many Advantages
Planks click together for easy installation of your waterproof floating floor. Alternatively, you may choose self-adhesive or glued-down floor tiles.

LVP/LVT maintenance is as easy as a broom and a damp mop. There is no sanding EVER. They are softer than

wood

,

tile

, and

stone

 

which makes them more comfortable to walk on. They are durable but can be scratched or dented with heavy furniture or pointy-soled shoes. Be careful to protect the floors with furniture pads and appropriate footwear. If a plank is damaged, there is a 1-year manufacturer's warranty allowing the plank to be easily popped out and replaced.
Making decisions about a floor renovation is an important task that we don't take lightly. As you focus on the best places to buy vinyl plank flooring or any other

flooring option

, rest assured that we care about you. We want to show you our top brands such as Dreamweaver, Shaw, and Mohawk so you can feel confident that we are offering the best flooring for your house.
Come by and see our products yourself or call (208) 344-5531 to schedule a free in-home estimate. When we come to your home, we'll bring the samples to you. We'll measure your home, make a beautiful plan, and then we'll trust you with moving the furniture before we send our trusted installation contractors your way.
Our flooring services reach Boise, Meridian, Nampa, and Caldwell, Idaho.