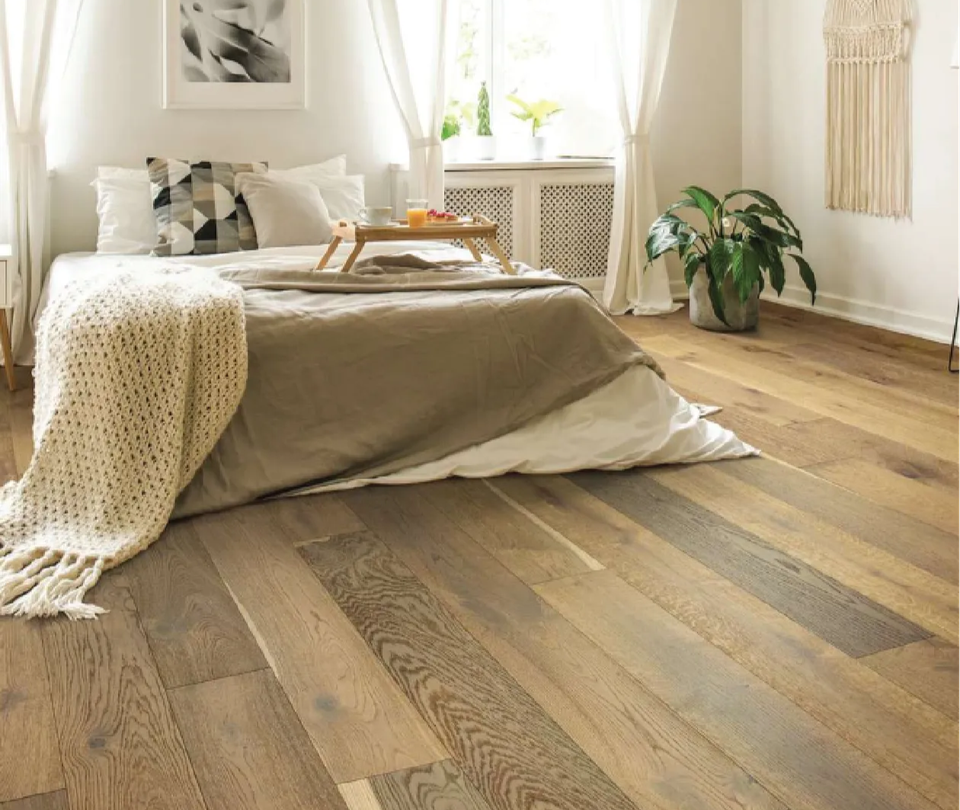 Hardwood and Engineered Hardwood Flooring Company in Boise, ID 
How often have you watched someone in your favorite renovation show pull the corner of the carpet in an old home looking for the ever-coveted hardwood flooring? We look for hardwood floors for good reason. They are durable, and timeless, and add warmth and beauty to any room. If you haven't found that hidden hardwood in your home, or if you are looking for new home flooring that will last for years to come, see us at

Finer Floors

, one of the best places to buy hardwood flooring in the Boise area.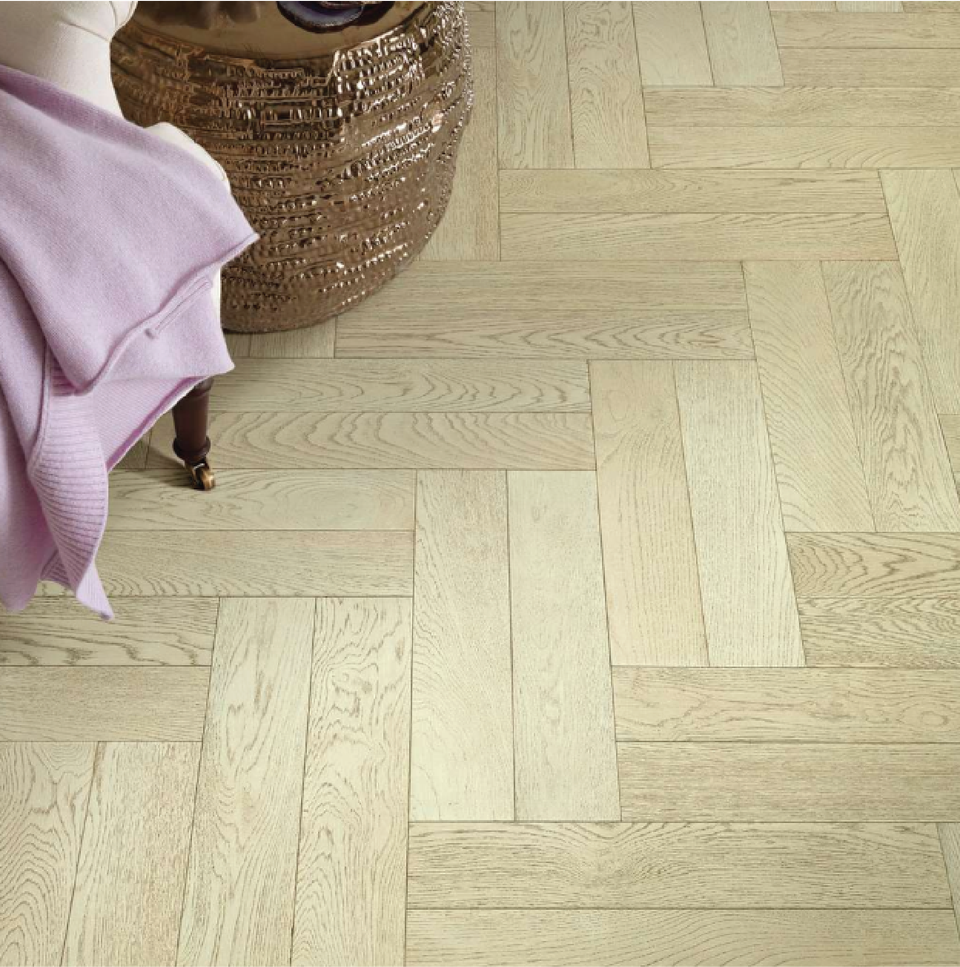 Hardwood Advantages:
Timeless - Hardwood floors are classic. They maintain their beauty and popularity for hundreds of years and can be re-stained and refinished as color trends change.
Durable - Though it is possible to scratch hardwood, it can be refinished. All wood flooring will last years, and certain types like engineered white oak flooring that are harder will last even longer.
Maintenance - Maintenance includes sweeping, light mopping with vinegar and water, and cleaning big spills quickly so they don't penetrate the wood. For long-term maintenance, it is recommended to sand out scratches and refinish every ten years.
Value - Hardwood does come with a steeper price tag upfront than

laminate or

vinyl flooring

,

but will yield a larger return on investment than other floorings. It holds its value better over time.
Sustainable - A tree is planted for every tree cut down to create hardwood flooring. By using a resource that is renewable instead of ultimately spent and gone, you can do your part for the environment while also getting beautiful flooring.
Warmth - Not just in tone and feel, hardwood can actually make your home easier to heat. It conducts and holds heat better than

carpet

 and you may find it easier to maintain the temperature of your home if you are replacing carpet with hardwood.
How Do I Choose Between Solid and Engineered Hardwood?
Solid Hardwood Planks
are made from a single piece of wood. You will notice from the side of a plank that it has a continuous grain. (In contrast,

LVP or LVT

will show characteristic layers.)
Installation takes more work with a special floor nailer, sanding, and finishing.
Less prone to chipping because it is solid throughout.
Not recommended for rooms with a higher probability of getting wet. Avoid installing in bathrooms, laundry, and kitchens.
It has a higher chance of expanding and contracting in fluctuating temperatures and should only be installed at or above ground.
Engineered Hardwood Planks 
have a plywood core with a hardwood veneer applied on top. You will notice layers from the side of a  plank.
It has a lower chance of expanding and contracting due to fluctuating temperatures. It can be installed in basements.
Installation can be easier and involve glue, nails, or even simply snapping together.
More prone to chipping because of the veneer.
It has better moisture resistance and can be installed safely in a larger variety of rooms.
How Do I Get Started?
Call (208) 344-5531 today to arrange a free in-home estimate from a member of our Finer Floors team. We will take the time to hear and resolve any concerns and make sure we are meeting all of your needs. We will set up installation with one of our trusted flooring installers, or you may find that this is a project you'd like to take on yourself.

In preparation for installation, you will need to move all of your furniture, and if you choose to do it yourself, you can pick up some tools at our showroom.
 
We are ready with friendly and experienced associates to find affordable or upscale hardwood flooring that will stand the test of time. No project is too small or too big. Stop by our showroom today or call (208) 344-5531 to schedule a free in-home consultation. We offer
flooring services
throughout Boise, Nampa, Middleton, and Star ID.