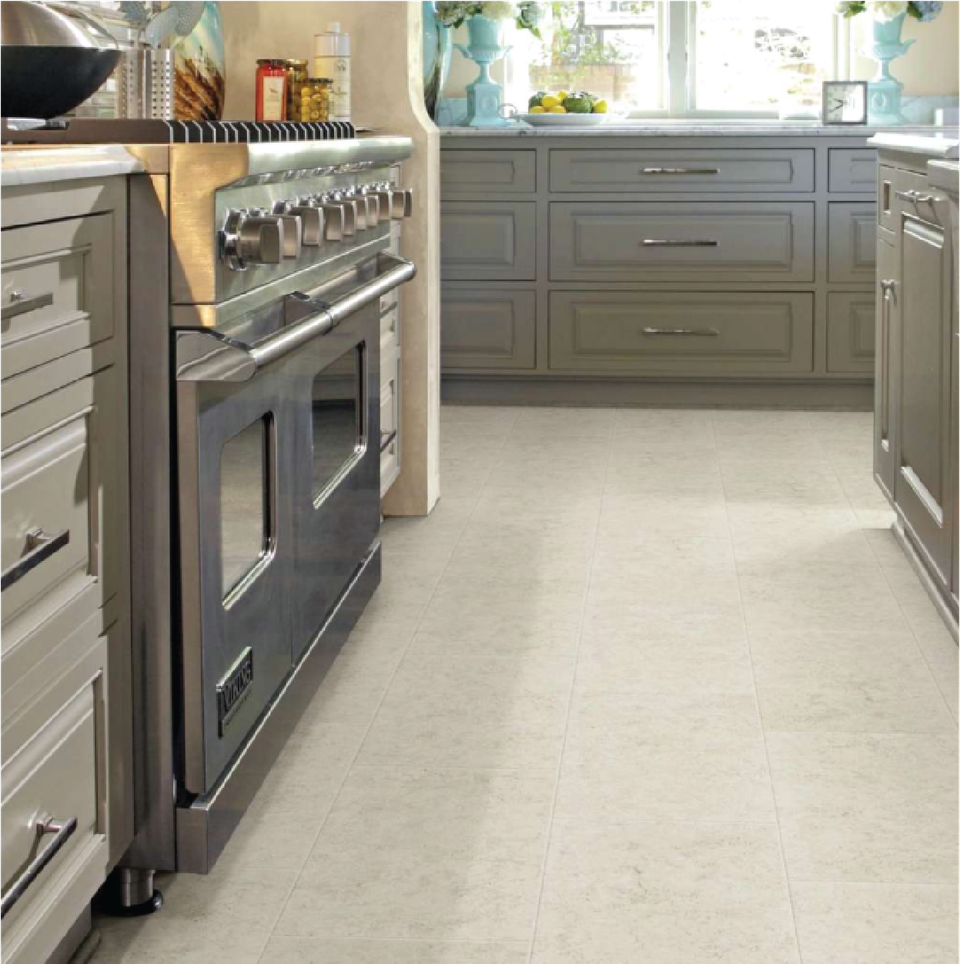 Timeless Elegance in Natural Stone Flooring, Boise, ID
Are you looking for true ageless beauty and durability in your flooring? The kind that lasts centuries? Natural stone can last lifetimes. A stone tile floor can add the timeless elegance to your home that you are looking for, and Finer Floors can help you achieve it.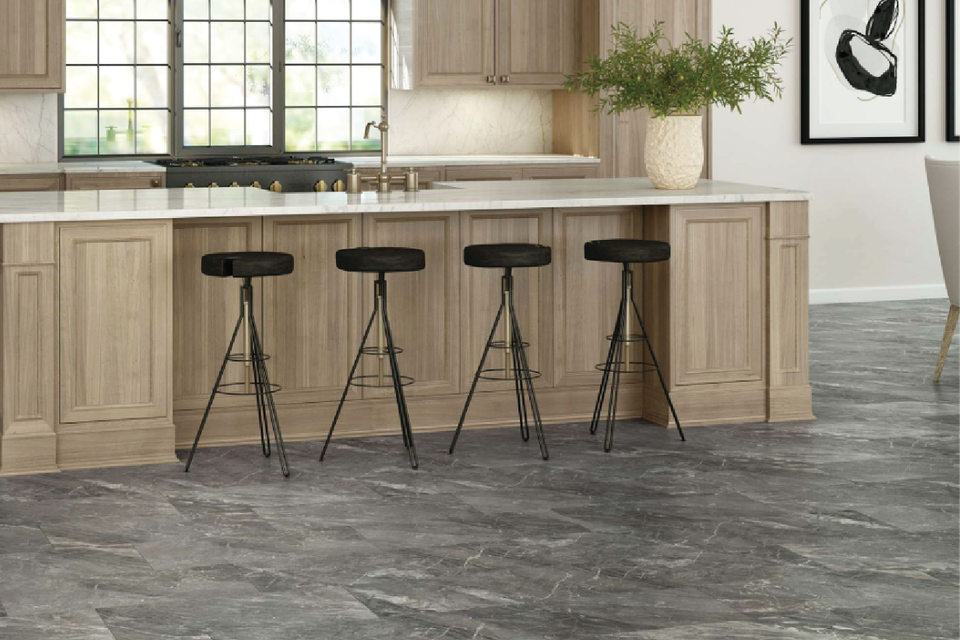 How Is Natural Stone Flooring Made?
Natural stone tiles are not manufactured the way most other flooring is. Each tile was first a stone that has developed through high heat and pressure for millions of years. Granite is an igneous stone developed from the cooling of magma deep in the earth.

Limestone and Travertine tiles are sedimentary rocks formed in the ocean or rivers respectively. Marble and Slate are metamorphic rocks, meaning they are made from other types of rocks that through heat and pressure are recrystallized into something new. Marble is created by the earth from limestone and Slate from volcanic ash and clay.
 
Each stone is quarried and then expertly shaped into tiles. You can rest assured that your tile will be exclusive to you. No two tiles will be exactly the same; they vary based on the natural striation, color, tone, veining, and various markings of the original stone.

Two common finishes for stone are polished and honed. The

polished stone finish

will be reflective and shiny. It is luxurious and beautiful but shows imperfections easily and is very slippery. A honed finish is matte or satin. It is not glossy, shows fewer scratches, and is easier to maintain.

We should note that one of the unique features of other types of modern flooring is the ability to mimic other patterns and textures with high-quality flooring. If natural stone flooring is your aesthetic choice but doesn't fit your budget or other flooring needs, you can see our

Flooring Services page

 

for several other excellent options.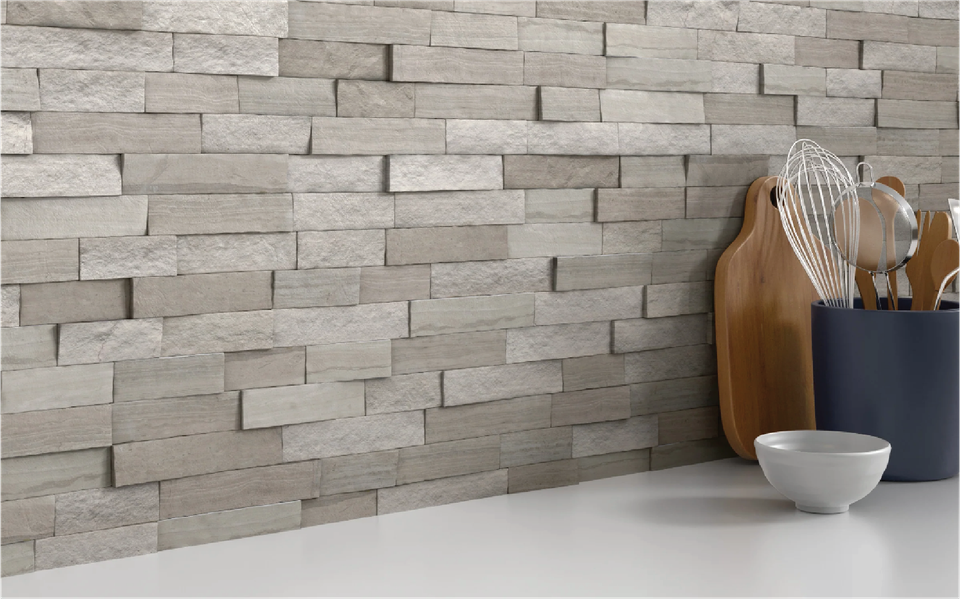 Our Selection of Natural Stone Flooring:
Our selection includes:
Granite Stone Tile.

It is only a step down in strength from a diamond. It is the strongest of floor tiles and is very difficult to scratch or damage. It is also very heavy; you will need a strong subfloor to support the weight of a granite floor.
Marble Tile. This may be honed or polished for a refined look in commercial or residential flooring. Marble may also be used in bathrooms, kitchens and fireplace surrounds as a luxury finish.
Limestone and Travertine Tiles.

These two types are similar, but limestone is more durable with less maintenance. Neither is quite as strong as marble, but both provide beautiful options for flooring. With the right care, they can last for decades.
Slate Tile requires the least maintenance of any of the natural stone tiles. It is non-porous so it won't stain when sealed correctly, and is naturally secure underfoot (unlike the slippery surface of marble).
Natural stone tile can elevate the design of a bathroom shower floor or wall. You can also use natural stone on kitchen walls as a backsplash, or to add style to a fireplace facade. Don't feel confined to using it only as flooring, you can add a touch of elegance wherever you see fit.
Tips for maintaining your stone flooring:
Each natural stone flooring comes with its own simple, required maintenance to uphold its exceptionally beautiful finish.
Keep them clean to prevent scratching. Dust and dirt can damage especially glossy finishes.

Blot away spills quickly and maintain the sealing to protect them.

Never use abrasive cleaners, vinegar, or lemon juice to clean your natural stone because they will etch and damage the surface.
Natural stone floorings are a more expensive option, and for all the extravagance they add, it's easy to see why. They make for a solid investment by increasing the value of your home.
We sell tile but do not offer installation services.
Because natural stone flooring is a larger investment it is especially important to have a trusted and experienced person to guide you through the purchase. Let the experts at Finer Floors help you through the process. 

Contact us

 

to schedule a free in-home estimate for assistance in selecting the perfect natural stone tile. Or stop by our showroom during business hours

. 

We are located in Boise, ID, close to Nampa, Star and Caldwell.